Take Proper Care of Your Carpet With Our Help
Since your carpet is one of the most expensive furnishings in your home, it makes sense to take proper care of it to keep it loking great.
Most competitors will advertise a very low price to lure you and get into your home; and such a tactic is referred to as a "Bait and Switch." Once they get into your home, the advertised price will likely double or triple, not including the additional expenses such as spot and stain removal, deodorizing, sanitizing, carpet protectant, and so on. Additionally, the majority of carpet cleaning companies today are still making use of truck-mounted machines while claiming powerful deep cleaning. In reality, this is not possible as it is common knowledge that dirt is heavier than water, and without the sufficient vacuum needed to get the water up, it is not possible to remove dirt and debris out of the carpet. As the carpet is eventually dried, all that dirt that was supposedly removed is being wicked back up into the fibers.
Don't waste your precious time and hard-earned money on this "Old School" method of cleaning carpets. Where is the integrity, pride, and ownership of these companies? Having a carpet is a major investment for your home and it should be cleaned and taken proper care of by a professional who takes pride in doing an excellent job with honest, reasonable pricing.
Come to Us When Vacuuming Isn't Enough
Vacuuming is a good way to keep your carpet as clean as possible between professional cleanings, but it won't remove dust mites from your floor or get tough stains out, either. Only high quality carpet cleaning can do that for you.
Wear and tear builds up faster when your carpet is soiled, so when you clean it thoroughly, you will actually extend its life.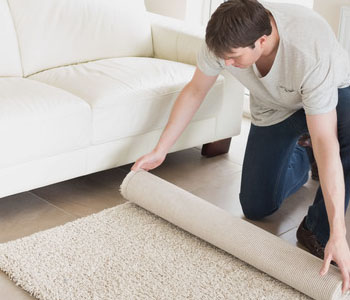 Get Guaranteed Service 
When you have us come out for the cleaning services you want, your satisfaction will be fully guaranteed!
Enjoy fully licensed and insured service!
Learn More About Us Today
Now that you know a bit more about our services, make sure to give us a call to get a FREE estimate on carpet cleaning services.
Chair, recliner, or love seat any two= 119.00
Couch= 119.00
Sectional= 159.00
Couch and love seat= 159.00
Couch, love seat and chair or recliner= 189.00
Throw pillows= first 5 are free, then 2.00 each
Ottomans are always free
*Some fabrics such as wool and silks must be dry cleaned; this is an additional 15% charge.
All Carpet & Upholstery Cleaning Includes
Sanitizing

Deodorizing

Stain Removers

Bacteria Control

Mildew Control

Soil Retardants

Pet stain and odor removal as needed
Pricing For Carpet Cleaning
1 room* = 99.00
2 rooms = 125.00
3 rooms = 145.00
4 rooms = 165.00
5 rooms = 185.00
6 rooms = 210.00
7 rooms = 230.00
8 rooms = 250.00
Stairs and landings = 35.00
There is no charge for hallways and closets.
* this is minimum charge for coming out; I will clean a few throw rugs free to offset this minimum charge.